New Parish Pictorial Directory Photography Sessions Sign Up NOW
Schedule your professional photography session for the February or March photo sessions online Monday-Friday at: www.ucdir.com, select "Photography Appointment Scheduling Login" on the right:
Church code: mi1708 (2 letters, 4 numbers!)
Church password: photos
Simply follow the prompts to schedule your family's appointment time.
NOTE: If you have 6 or more in your family, please schedule 2 consecutive time slots to allow for extra time.
On Weekends, there will be sign up sheets in the Church Narthex with the available time slots for you to sign up. It's important everyone has their photo in this directory! Father Tony will be so happy to see all the families' photographs! Thank you!
The Broken Rosary Club – Saturday, March 11 from 11:00 AM-1:00 PM
(note date change due to the building project not being complete in the Church Activity Center!):
Are you like most Catholics who has at least one (if not more) broken rosaries? Are they very special to you? Was it Grandma's or Grandpa's, your Mom's or your Dad's? They may be broken but they aren't junk!
Don't throw them away as most* can be repaired!
If you don't know how to do it yourself, why not stop in and speak with the Broken Rosary Club volunteers who are willing to either show you how to fix it or can fix it for you? If you'd like to learn how to start to make a rosary, we can show you that, too! Stop in to see us in the new conference room located in the Church Activity Center in the lower level of the Church across from the new Parish Offices on Saturday, February 11 from 11:00 AM-1:00 PM.
* Rosaries with specialty beads, wire or string may not be able to be repaired but we'll do our very best!
While there will be no charge for this service, we do kindly ask you to consider a free-will donation which will allow us to use those fund to purchase more wires, beads, tools, etc. Thank you!
Tribute to Life – A Sunset Years Exhibition on Saturday, February 25
Senior Game Day – Sunday, March 5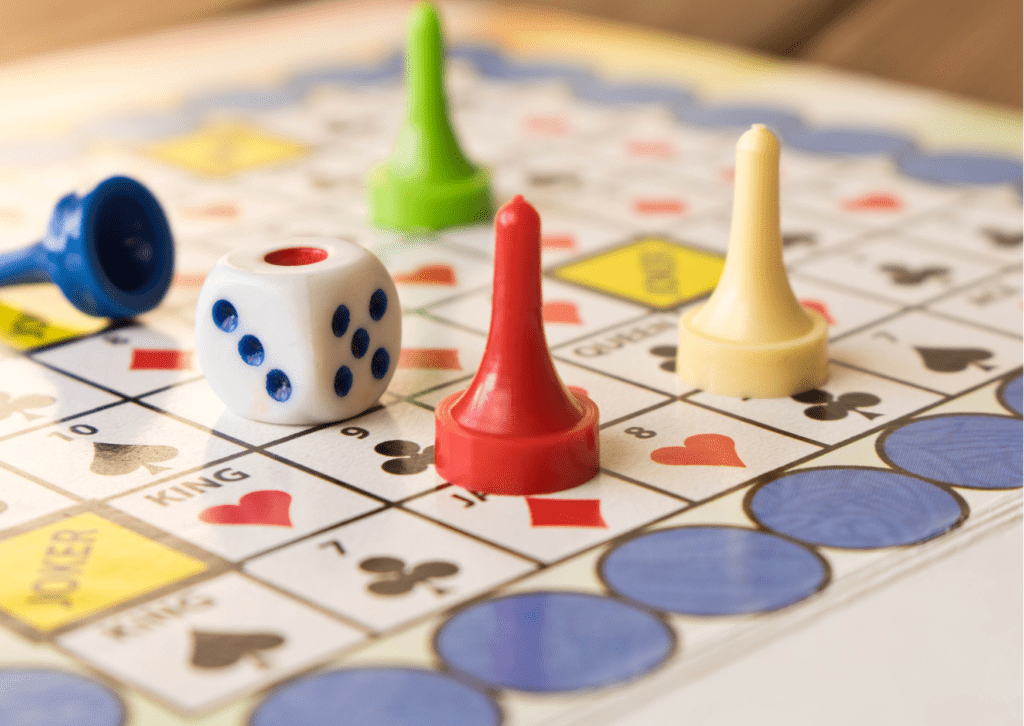 All seniors and retired men and women are invited to join us for an afternoon of fun and laughter! Come and play board games, dice games, card games and more with a lovely group of volunteers who are just waiting to play games with you! Please sign up on the form located in the Narthex or call the Parish Office at 616-361-5126 x204 to RSVP.
Sunday, March 5
1:00-3:00 PM
Church Activity Center (lower level of the Church)
Drinks and snacks will be provided
Women's Retreat – "Keeping a Mary Spirit Throughout a Martha Day" – Saturday, March 18
Save the date for a ladies' retreat/day of recollection featuring guest speaker and vocal artist Donna Cori.
Saturday, March 18
9:00 AM-2:30 PM
Continental breakfast and light luncheon will be served
Cost: $35 per person
RSVP required
More Information Coming Soon!
Singer/Songwriter Donna Cori in Concert at Assumption – Sunday, March 19
Come closer to a loving God with a special concert held at Assumption featuring Donna Cori.
A voice that will amaze you.
A message that will inspire you.
An evening that will draw you closer to the Lord
Donna will be singing at all Masses this weekend in March as a preview of her concert!
Concert in Church at 3:00 PM
A free-will offering will be accepted
6390 Belmont Avenue NE, Belmont
View videos at www.DonnaCori.com